My entry for the Too Good For This World show. This one is dedicated to
erinm_4600 Because she and I would both lament the fact that this does not in fact actually exist...




Radio Spirits presents a newly found radio program that originally aired from 1944-1957 on the CBS Radio Network. No one knows why this show disappeared so completely from the history of radio, because it is cast with some of radio's most well known and popular working actors. All 999 half hour episodes have been fully restored and are available for the first time in this collection from radiospirits.com.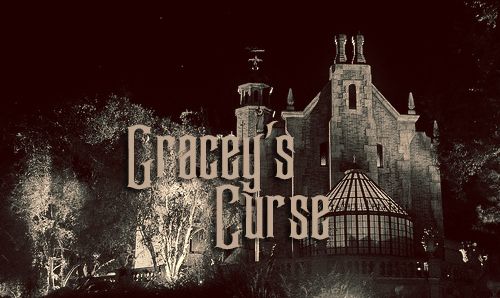 Gracey's Curse is the story of the Bride in the attic. Each episode focuses on her, flashbacks to her life at Gracey Mansion, and her interactions with the myriad ghosts who haunt the mansion. Her story has always been muddled, most only know her as the homicidal bride. The find of this radio show gives her a much richer background. She is quite an interesting character.

Constance Gracey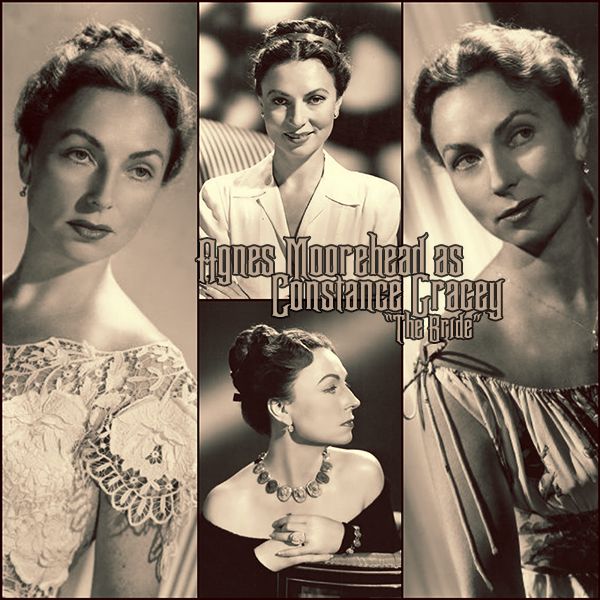 Constance Hatchaway Gracey was born of wealth and determined to never lose it. She married five times and each husband was wealthier than the last. She did not set out to be a 'black widow' bride, but, that's how her life turned out. Now, she is dead; courtesy of her final husband, and haunting Gracey Mansion along with the spirits of her five husbands and the myriad other ghosts. She is played by the talented Agnes Moorehead.

Supporting characters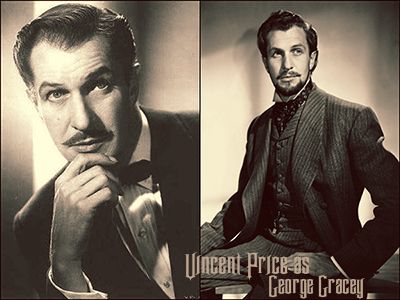 George Gracey is husband number one and the owner of Gracey Manor. His marriage and death are part of the 'audition' episode of Gracey's Curse that aired as an episode of The Inner Sanctum Mysteries. In that first episode, his name is oddly Edward Gracey, and he is played by Lawrence Dobkin. When the series began it's regular run six months later, the mansion's owner was the familiar George Gracey and he was played by Vincent Price throughout the rest of the series.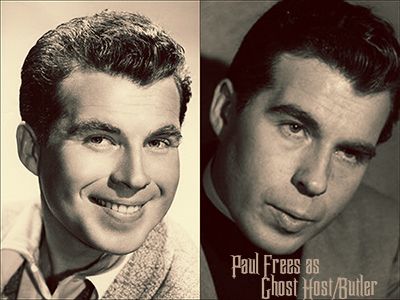 The Ghost Host (as this series referred to it's narrator) is Paul Frees. Mr Frees also played the butler, who recurred in every episode in both the flashbacks and the 'present' settings. The butler may or may not know more about Constance than he admits.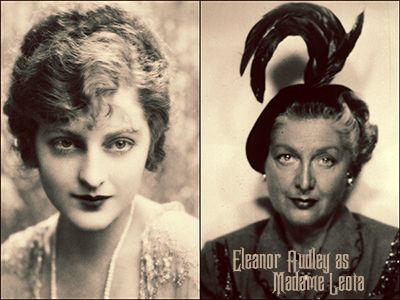 Madame Leota is a medium that was, in life, a friend and confidante of Constance's. In death, she calls forth and often times settles the spirits that haunt Gracey Mansion. She is played by Eleanor Audley.

Other cast includes: Bill Conrad as Reginald Caine, Boris Karloff as the Marquis de Doome, John Dehner as Frank Banks and Parley Baer as Ambrose Harper. Also included are Virginia Gregg, Alan Reed, Wilbur Hatch, Lou Merrill, Howard McNear, Betty Lou Gerson and many many more.

Promotional Spot for Radio Classics
Welcome foolish mortals to..".. Gracey's Curse. Follow the tales of a murderous bride whose ghost is doomed to wander the halls of Gracey Mansion for all eternity as punishment for her crimes. She shares her fate with a multitude of other spirits, who are there for their own reasons, including her dearly departed. All five of them. As she lives her death, we learn of her life through her reminiscing. "At least you are not in Hell, my dearest." "Oh George; standing all day in a corner of my attic, carrying my axe, saying my wedding vows over and over while mortals come by in ... in pushcarts is the very definition of Hell!" We learn of Constance Hatchaway Gracey's story as she flashes back to the time when she was alive and collecting the heads .. I mean wealth, of her husbands. More than a few acquaintances also had their run-ins with her. The house began to fill with the ghosts of her victims. "Leota, you promised you'd keep these spirits at bay." "The spirits are here because you invited them in. There's only so much I can do." "Perhaps if you became one yourself you could control them better!" Experience the hot and cold running chills as you listen to the Bride's story unfold with each episode of this exciting series. Gracey's Curse is available as a fifty disc box set containing all nine hundred and ninety-nine episodes fully restored. This set normally retails for 196.90, but exclusively for Radio Classics listeners, you can get it for 46.00. Just go to Radiospirits.com and enter the promo code: CLASSICS and "Hurry back. We've been dying to meet you."

*Thank you to Rolly Crump, Yale Gracey, X Atencio, Marc Davis, Claude Coats, Leota Toombs and all those responsible for giving us the Haunted Mansion and it's many stories that we can play in!

*I make no apologies. Happy Halloween!